Here are links to photos taken during our walks in Mayrhofen with HF Holidays. Clicking on a "Day" opens images from that walk in a gallery of thumbnails. To have a closer look, click on a photo and click on the enlargement to proceed through the collection.
The harder group takes a cable car to Penken and walks along the ridge to ascend to the Wanglalm, and then drops down to pick up a traversing path to finally join the easier walkers. 8 miles (13km) with an ascent of 1,800ft (540m).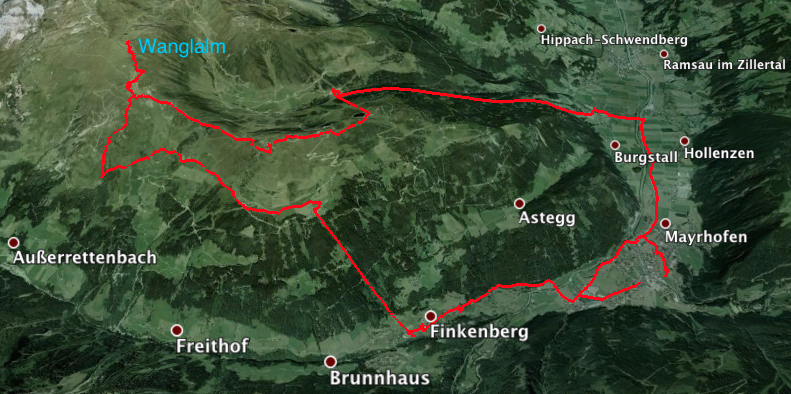 The harder walk travels on a minibus to the end of the road in the Stillup Valley, and then walks up to a high mountain hut 
with spectacular views of the wild terrain. 9 miles (14.5km) with an ascent of 2,600ft (780m).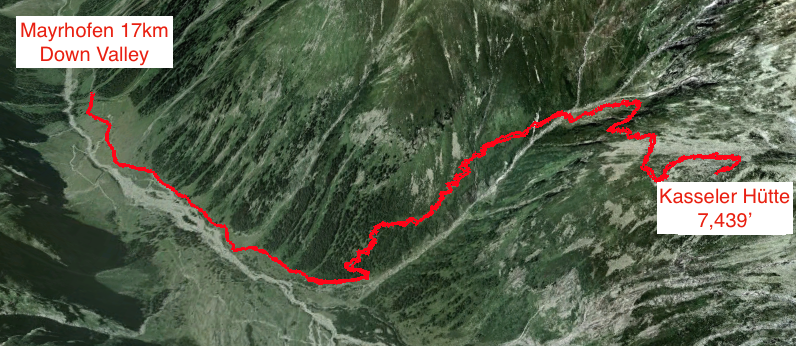 Today we travel to the head of the Tux valley to explore high ridges and remote Alpine valleys, with snow-capped peaks close at hand. Both groups use a cable car to gain height. This walk heads cross-country from the cable car station to climb a ridge to a small summit, before descending to follow the same route as the easier group. If we are lucky we should see some marmots and possibly edelweiss. 7 miles (11km) with an ascent of 1,700ft (510m) and a descent of 3,400ft (1,020m).

It's a short walk from the Waldheim Hotel to the Ahornbahn cable car where we were taken (with easily 150 others!) up to the 2000m level. From there, we hiked the loop trail to the Karl Von Edel-Hütte (est. 1889, elev. 2230m).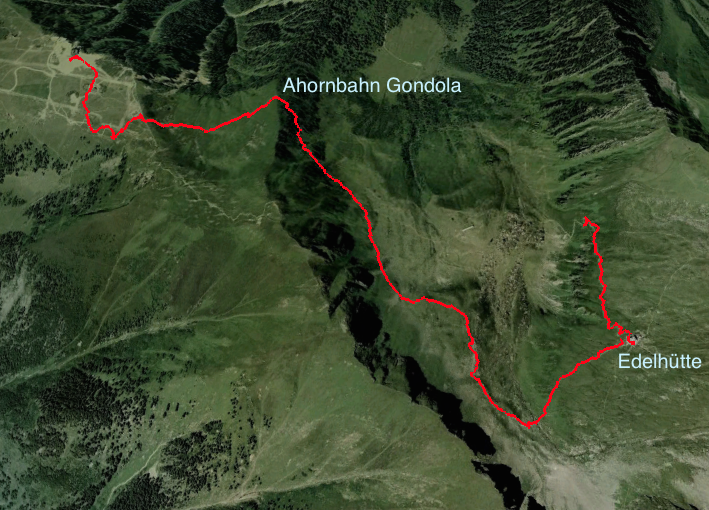 Today we walk in the mountains east of Mayrhofen, through the hills before descending to Brandberg in the Ziller Valley. Our walk ascends to the summit of Gerlossteinwand with spectacular views of the surrounding valleys and mountains, before descending to Brandberg. 6 miles (9.5km) with an ascent of 2,300ft (690m) and a descent of 4,000ft (1,200m).

Here's the panorama of our lunch spot. Click on the photo to open a larger image. You may then click on the new image to view an even LARGER image that will make it easier to see the hütte at the bottom of the valley (great apple pancakes, too). Not bad for an iPhone 5s. (I've read that the upcoming iPhone 6s will have a vastly improved camera).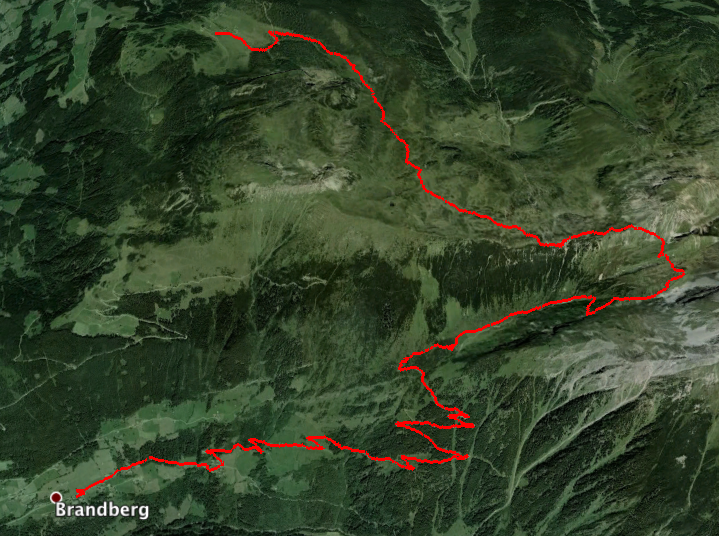 A spectacular bus ride takes us to Schlegeiss, a high dam close to the Italian border. We walk either in or overlooking the Zamsergrund Valley. The scenery is dominated by snow-bound peaks beneath which lie glaciers and moraines. The walk is up a gently ascending path to a small traditional mountain hut at Lavizalm, and from there we'll continue to the Italian border for lunch. 7 miles (11km) with an ascent of 1,000ft (300m).