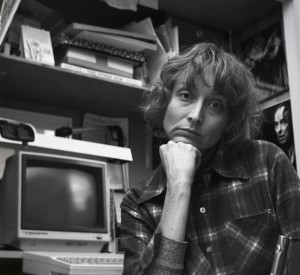 It's becoming more and more apparent that as we age we're going to lose friends, and it's not going to get any easier. So I'm traveling on virtual journeys to when life was in full bloom; those are the events that give me the strength to move through the sadness. That, and maintaining a balance between "doing" and "being" present on that journey.
After our first year in Kobe, Japan, an apartment owned by Canadian Academy became available. We'd had an eventful first year in our tiny flat on Akamatsu-cho, complete with Nenek (Natalie Viani) joining us for a good part of the year.
The attraction of the "Western Apartments" four-plex was a yard and more living space for our family. Even more significant were our neighbors: Rick and Julie Howell and Corky Reutter upstairs and Dave and Sumiko Harris next door. And all their children—oh what fun we had! During our stay, the apartment's "tatami room" evolved into was a makeshift photo studio, complete with seamless paper and diffused flash units controlled by a slave unit connected to my twin-lens Rollei. Sure wish I'd shot more film through that beauty.
This collection of photos is the beginning of a gallery of images taken in Japan from 1985-1986. Displayed are a mixture of 2 1/4 x 2 1/4 120 film and 35mm scanned negatives, most using flash units bouncing off an umbrella. All negatives are being scanned at 3200 DPI that results in good sized images suitable for editing without much loss.