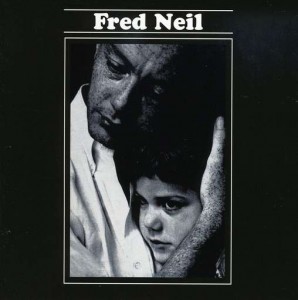 When Phil and I were rooming together in the early 70's, we shared a common love for a folk singer named Fred Neil, whose sessions at the Gaslight, a folk club in Coconut Grove, FL, are legendary. His deep, rich voice nicely complemented the no-nonsense poetry of his lyrics.
This comes up because the Florida Foursome (Viani-Richards) attended a Barnacle Society under-the-stars program in Coconut Grove, that featured the vocals of Bob Ingram who has lived and breathed the folk/rock genre for (what must be) 50 years. A couple songs into his set, Bob began talking about Fred Neil and the folk scene that centered in Coconut Grove in the late 60's. It was a great set, including To The Mystic (Van Morrison), Louisiana (John Prine), Everybody's Talkie' At Me (Fred Neil), The Dolphins (Fred Neil), Knockin' on Heaven's Gate (Dylan), Oh (Little) Darlin' (the Beatles), Don't Let Me be Lonely Tonight (James Taylor), Midnight on the Bay (Nash/Young "Long May You Run" LP), The Weight ( Robbie Robertson ), Love the One You're With (Steven Stills).
For those of you unfamiliar with Fred's sound, here are the two songs Bob covered, both written and recorded by Fred Neil and digitized from my copy of the LP, Fred Neil. "Everybody's Talkin'" was covered by Harry Nilsson for the film, Midnight Cowboy (the only X-rated film ever to win Best Picture).
As for the entertainer Bob Ingram, here's a brief synopsis of his career that I found on the Internet (where else?):
Bob has been playing his wonderful music in, and around South Florida since the first coffee houses (The Coffee House, Pegasus, The Flick) opened. He has shared bills with everyone from Joni Mitchell, Spanky and Our Gang, Vince Martin, Fred Neil, Jimmy Buffet, Steve Goodman, Gamble Rogers and many others, and his yadda includes rampant nostalgia, radical philosophy and random hilarity. If there's a song from the last forty years he doesn't know, it probably isn't worth knowing. Like putting on old shoes.