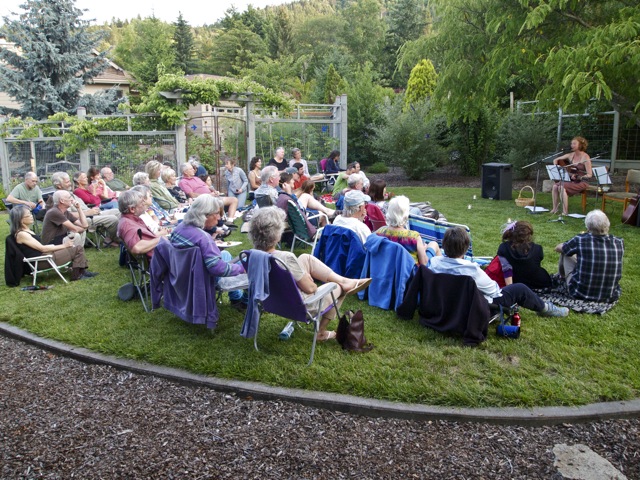 About 50 neighbors and fans of Alicia gathered on our lawn to hear her and Craig Hase play a couple sets of their original songs (and a few covers thrown in). The weather was perfect and, as dusk set in, the flicker of candles complemented the peaceful atmosphere. Next year's concert (the Second Annual Paradise Lane House Concert) will be expanded as we learned the lawn can easily handle it.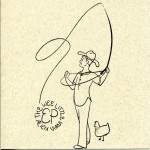 Motivation for the event was the release of Alicia's Extended Play, "The Wee EP." On it are 3 of her songs (Galleries of Weepers, The Joke, and Spring) and a lovely cover of the Townes Van Zandt song, No Place To Fall. On the liner notes, she wrote:
Alicia Viani and talented friends camped out for a long weekend on a small, quirky, lovely farm in Washougal, WA, to record her mostly-acoustic first solo EP at The Farm Recording Studio. Band breaks consisted of running around with the chickens, casting the fly rod on verdant lawns and napping in the cozy apartment above the studio. You'll hear the relaxed and organic nature of the retreat-like recording experience in this perfectly imperfect EP. Enjoy the honest vocals and lyrics on this album of originals and a cover from the one and only Townes Van Zandt, and let it carry you away from this busy world to a retreat of your very own.
Click here for photos of the house concert (compiled in a gallery).