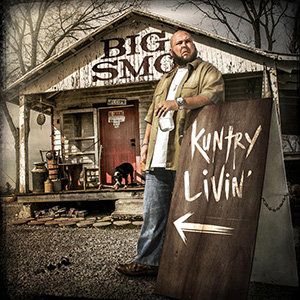 The human mind is a wonderful thing. It starts working from before you're born and doesn't stop till you sit down to write a song. —Roger Miller
Here's the second installment of an endless project—creating thematic playlists. This collection deals with relationships, angst…and maybe a dog, jail cell and/or a truck or two. While many are classics, new artists are revisiting these themes and having fun with them. All have a harmony line to sing so join Patsy Cline and go Crazy.
Click the play button (below) to listen to the entire collection from the beginning. You may also click "Show Playlist" and select a tune from within the collection. Subsequent songs will play from there on.
Performers:
After You're Gone (Mary Gauthier)
Are You Lonesome Tonight (Elvis Presley)
Bewildered (The Notting Hillbillies)
Blue Bayou (Linda Ronstadt)
Blue Bayou (Roy Orbison)
Blue Eyes Crying In the Rain (Willie Nelson)
Cold, Cold Heart (Lucinda Williams)
Come On In My Kitchen (Crooked Still)
Crazy (Patsy Cline)
Damn Shame (Alicia Viani)
Dear John (Ryan Adams & the Cardinals)
Desperados Waiting For A Train (Willie Nelson)
Fever (Red Molly)
From Hank to Hendrix (Neil Young)
Half As Much (Emmylou Harris)
I Can't Help It (Chip Taylor & Carrie Rodriguez)
I Fall To Pieces (Patsy Cline)
I Guess Things Happen That Way (Emmylou Harris)
I'll Be Your Baby Tonight (Bob Dylan)
In My Hour of Darkness (The Rolling Creekdippers)
It Wasn't God Who Made Honky Tonk Angels (Kitty Wells)
Juanita (Sheryl Crow & Emmylou Harris)
Lonesome Town (Rick Nelson)
Look At Miss Ohio (Gillian Welch)
Lookin' Up (Shelby Lynne)
Love Hurts (Gram Parsons & Emmylou Harris)
Maybe Tomorrow (Everly Brothers)
My Favorite Picture of You (Guy Clark)
No Place to Fall (Townes Van Zandt)
One More Cup of Coffee (Frazey Ford)
Save The Last Dance For Me (Emmylou Harris)
She Ain't Goin' Nowhere (The Trishas)
Sleepless Nights (Gram Parsons & Emmylou Harris)
Someday Soon (Judy Collins)
Son of a Preacher Man (Dusty Springfield)
Tennessee Waltz (Patti Page)
The Needle & The Damage Done (Neil Young)
Together Again (Emmylou Harris)
Why Don't You Try Me Tonight (Ry Cooder)
Wild Side of Life (Hank Thompson)
Worry B Gone (Hayes Carll)
Yeah, Yeah, Yeah (Kevin Pakulis)
Your Cheatin' Heart (Beck)