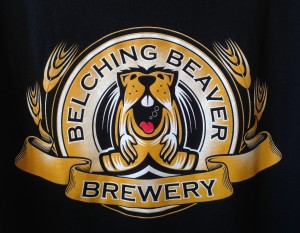 Until this week's visit with Dr. Rocket in Del Mar, I thought the 4-5 southern Oregon microbreweries were about all the area could support. Maybe so, but things are different in San Diego county. The first 60 miles of California's Highway 78 stretches from Oceanside to Julian—and connects one out of every three breweries in San Diego County. It is, by default, gaining recognition as the "Hops Highway" and is drawing in tourists along with the locals. In 2013 alone, 20 breweries debuted in the county, bringing the total to 78.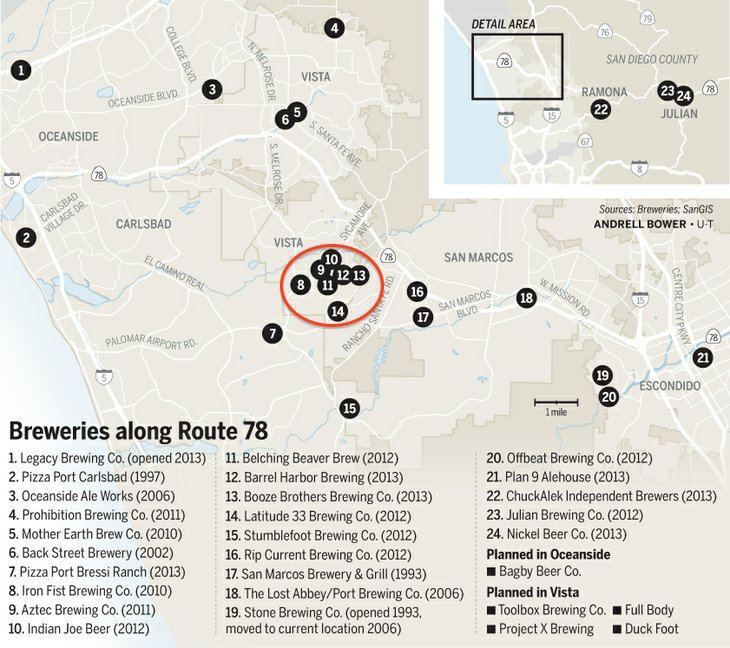 With a designated driver and Hops Highway guide in hand, 3 of us spent an enjoyable afternoon visiting a cluster of microbreweries in Vista, CA. Our strategy was to share 4 oz. flights, each of us selecting a flavor from a brewery's 10-15 varietals and the beertender surprising us with their current favorite. We easily visited 6 breweries without getting bloated, all within a ½ mile of each other in Vista's industrial park. Each had its own take on brewing, a quirky logo, and the ubiquitous variety of promotional merchandise for sale. The apparel business must be booming as most patrons wore beer-centric tees from a myriad of locations. I mean, where else can you wear an "Indian Joe Brewing—Chief of Them All" tee-shirt? Or Belching Beaver brewery's bi-line "It's all about the beaver."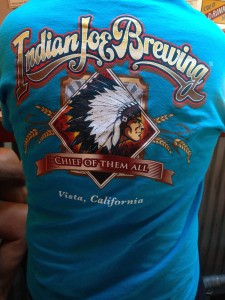 With a dozen or so breweries and fewer than 100,000 residents, Vista has a higher brewery-per-capita rate than Bavaria, the German state that includes Munich. The North County city may lack two centuries of Oktoberfest traditions, but it has wooed brewers since at least 2010. While en-route to Anza Borrego Desert State Park several years back, we happened onto one of the county's pioneers, Escondido's Stone Brewing Co. That place is really classy and brews in a beautifully-landscaped campus featuring a tasteful restaurant and an indoor-outdoor tasting room. Our Vista counterparts were nearly identical—it's tough to add charm to a large, boxy building with a huge metal sliding garage door separating the tasting room from the parking lot.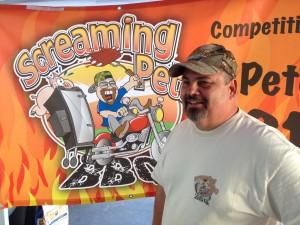 But charm they generated and, in a couple, those garage doors were staffed with freelance catering firms. We lunched on Screaming Pete's pulled pork, cole slaw, and spicy au Gratin potatoes. Then there was the promotional merchandise: aside from a dozen or so taps, they all had mugs (some etched with the owners name that gets a discount each visit), apparel, and plenty of stuff you don't need. The breweries were packed and celebratory. We saw the same group at several of our stops, and at each they reopened a board game and apparently continued where they left off. While the game may have been hilarious, they were downing pints and were really into the game. Lots of laughs, and the environment doesn't get stale that way. It's clear that the Hops Highway is emerging as a destination on beer fans' bucket list, akin to the Colorado Beer Trail. The local brewing guild makes sure they're all getting along and, from what we learned, they can't brew enough.