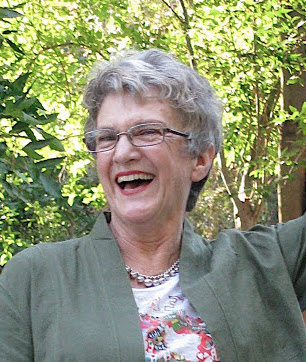 Julianne Viani Amundson
August 20, 1942 – August 27, 2011
"The world is a better place because of the lives she has touched." This quote from the Peace Corps truly captures the spirit of Julianne Amundson who died peacefully Saturday, August 27, 2011. A vibrant, adventurous mother of four, she was a citizen of the world and the embodiment of servanthood. She lived a faith-filled life devoted to her family, their interests, her communities, and her country. She had the unique ability to quickly grasp what was important and to see beyond the immediate to the greater, global perspective. Her passions included gardening, cooking, creating a home reflecting her Italian heritage and lifestyle, international travel, hiking, the arts, reading, living healthy and staying fit, and all forms of education.
Julianne was born in Los Angeles and educated at Immaculate Heart High School and College. She earned Bachelor's Degrees in Home Economics and Philosophy, and a Master's Degree in Social Science: Intergroup Education from Azusa Pacific College. She held a lifetime teaching credential, completed many post graduate course studies, was an exchange teacher in Sheffield, England, taught high school and coordinated volunteers for Pasadena United School District and taught in Genoa, Italy. Her travels took her to Mexico, Central America, Peru, Europe, Israel, Africa, China, Cambodia, Australia, Egypt, and in October 2009, as a Peace Corps volunteer to Jordan, where she worked for twenty-one months teaching at a girls' school in Um Ar Rasas.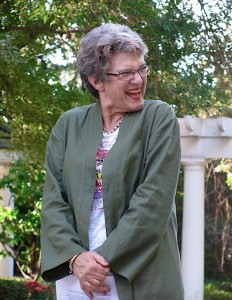 She married her husband Ray, a chiropractor, in 1971 and moved to Stockton in the mid-1970's to establish a practice where she worked as a bookkeeper. She was a leader in the Lincoln Unified School District family, holding many PTA positions and chairing numerous activities and projects. She received three awards from Lincoln Unified in recognition of her hours of dedication and work on behalf of all children's education and enrichment. After Ray's death in 2000, she worked as a resource teacher for the district coordinating teen tutor programs which included working in collaboration with school districts and community groups. Teens found a welcome and open heart as she took them under her wing and helped them develop their skills to help young children.
Julianne was preceded in death by her parents Joseph and Natalie Viani and her husband Raymond F. Amundson. She is survived by her sons Gregory Amundson (Mallee) of Santa Cruz, Erik Amundson of Arizona, Stephen Amundson and Mark Amundson of Stockton, and her brother Nick Viani (Sooney) of Oregon. Her many circles of friends, including the birthday group, water aerobics class, Italian School, Lincoln Unified parents, teachers and staff, Junior Aid, and neighbors will miss her lovely smile, sense of humor, and warm and welcoming heart. Blessed are the Peacemakers.
Source: Stockton Record